Wallet manufacturing for PLEGARIA brand with deadline at the end of November 2016.
Plegaria is a young Argentinian brand that grows fast and steadily. We are very happy that Plegaria is our regular customer and that we can supply them diverse products.  Plegaria focuses on young customers seeking high quality and cool products.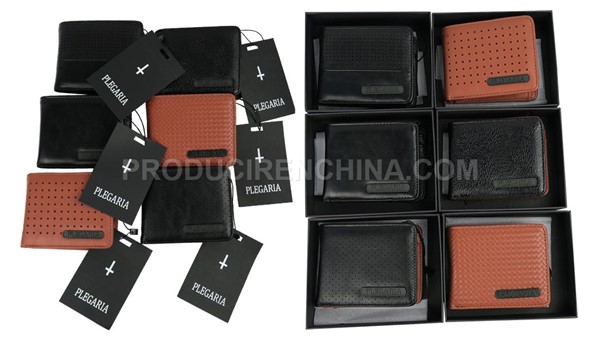 Plegaria's product portfolio is quite wide offering everything from T-shirts to keychains.
Order: 10200 wallets in 6 styles each of them in three color variations (black, brown/black and brown).
Accessories: Tailor-made high quality boxes with printed Plegaria logo, inner labels according to custom requirements and hangtags with string.

Material: High quality PU, high quality paper carton used to manufacture boxes and hangtags

All parts of wallets were designed by Plegaria and manufactured exactly according to their requirements. Manufacturing process took 8 weeks including the careful selection of materials and manufacturing of tailor-made metal label with Plegaria logo. The wallets have 3D printings of Plegaria logo on the inner part of the wallet as displayed below.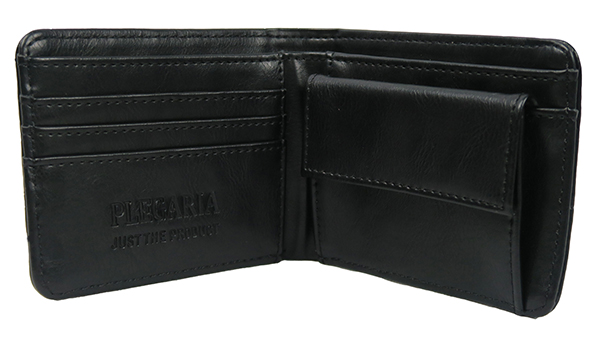 The wallets were manufactured according to the production samples that Plegaria provided. In total we have prepared three sets of samples. The last set was shipped to Argentina after the production was approved and paid. The customer requested 18 samples (6 styles each of them in all color variations) in order to prepare sale campaigns.  The port of delivery was Buenos Aires.

Goods were divided into 102 cartons and transported locally to forwarder's warehouse. After the export documentation was handled, the cargo was sent to Argentina.

Would you like to manufacture wallets in China? Would you like to add wallets and purses to your next collection? Check our catalogue and choose one that suits your brand the best OR send us directly your desired product design and we will prepare you samples. Do not hesitate to get in touch with us!
We would like to express our gratitude towards Plegaria for their trust and smooth cooperation. We wish to have many more completed orders.