Exclusive down vests and jackets manufacturing order for a well-known Argentinian clothing brand with a deadline before Chinese New Year.
We had an honor to participate in winter collection creation for one of well-known Argentinian clothing brands that focuses on man elegant fashion and accessories. The customer designed one vest style and one jacket style, both in 4 sizes and both in one specific color (marine blue).  This order was based on a sample that customer provided us with and additional changes and adjustments reflected in Spec Pack document.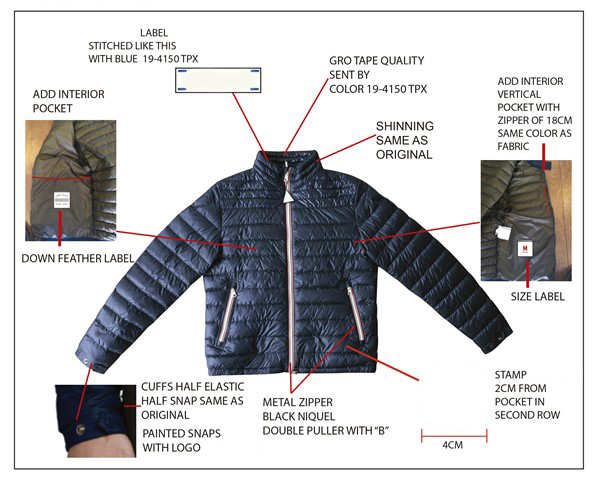 Accessories: We produced metal zippers YKK with imprinted customer brand logo. YKK zippers were custom-produced in Japan. We also prepared external and internal labels, buttons with imprinted logo and three inner patches. In addition, every single piece of clothes has 3D imprinted customer's logo on shell (jacket on left sleeve and vest close to right front packet).
Material: 90% down, 10% down fiber, nylon, YKK zippers
Customer's goal was to create an elegant style jacket made from the best materials and accompany it by very personalized accessories. Customer decided to add 20% more padding in comparison to the original sample in order to make the jacket look warmer.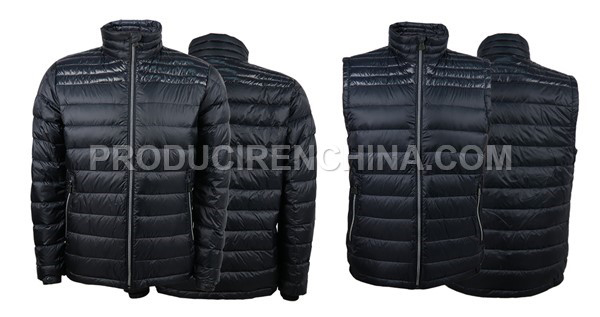 The final production was packed in individual plastic bags and in paper cartons. We met the deadline and the cargo was sent just before the beginning of Chinese New Year.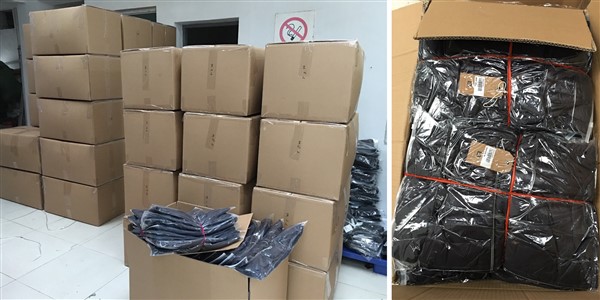 Do you have your own fashion brand? Would you like to manufacture in China with us? Get in touch with us!