Down jackets manufacturing for OCBAN brand with the deadline at the beginning of November 2016.
The brand OCBAN is a young international brand that focuses on high-quality products to be sold on Amazon website. OCBAN focuses on personal unique design.  They sell not only garnet but also different types of electronics.
Order: 5 000 down jackets (90% down and 10% feather). Both styles could be find in our online catalogue ( men jacket #P-9072 and women jacket #P-9044).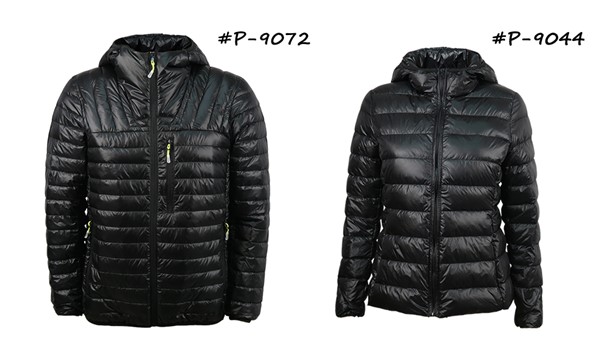 Accessories: zipper head accessories in green color, silicon mobile phone cable accessory, simple hangtag with bar code, inner label, small textile bag to comfortably pack the jacket.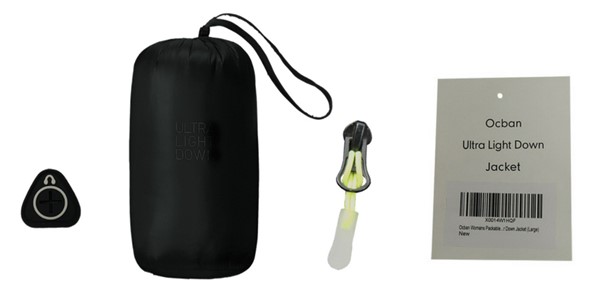 Material:  down, feather, nylon ripstop
Customer's  requirements were to manufacture light weighted jacket that might be easily pack into small bag and that can be used during Argentinian cold winters and chilly summer nights. 90% down jackets maintain body temperature when it goes down but thanks to the jackets breathable characteristic it will never make you sweat. Customer chose urban/sport jacket design.

As the customer OCBAN is particularly focused on high-quality products we offered him to use nylon ripstop material that not only protect the jacket from being manually damaged from outside it also help to avoid unwanted feather loss.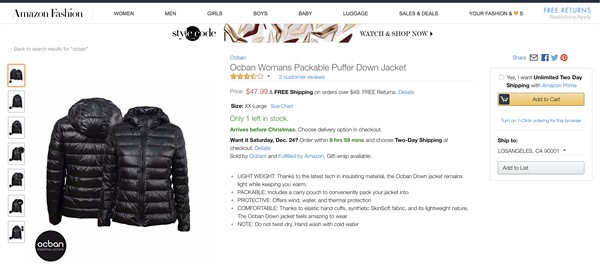 Would you like to add down jackets to your next collection? Would you like to manufacture your brand clothes in China? Would you like us to become your clothes supplier? Do not hesitate to get in touch with us!