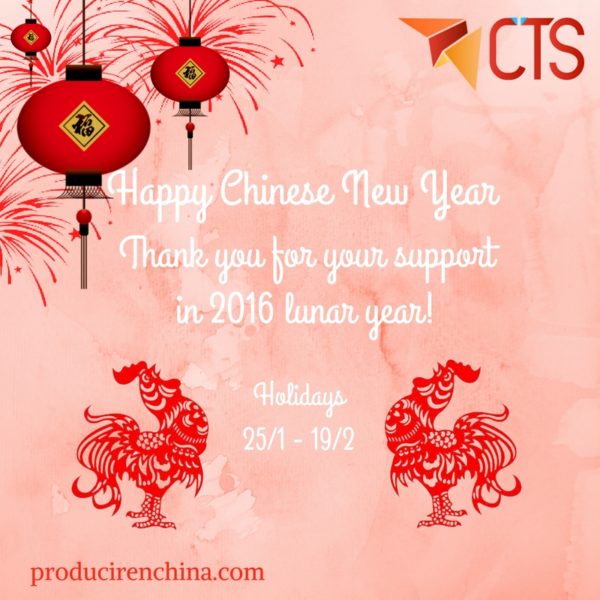 Hi everybody!
Chinese New Year celebrations will start next week! Lunar year 2016 is about to end. Soon monkey will be replaced by rooster and lunar year 2017 will start.
In China many people work far from their province of origin. Chinese New Year is the time for them to go home and celebrate with the family. Chinese New Year also know as Spring festival and is the most important holiday during the entire year. All factories take around 3 or 4 weeks of holidays.
Every year this period just before Chinese New Year is the most stressful time of the year for us. It's the time of major concentration of deadlines. As masses of people starts to move highways are desperately congested, logistics providers are deadly busy and sea containers are all fully booked.
We have just finished four orders for important customers. Soon we will prepare detailed reports with a lot of visual material. Reports will then appear together with reports about purse manufacturing for PLEGARIA brand, sample preparation for JOHN FOOS footwear brand or down jackets manufacturing for OCBAN brand.
Would you like to know the result of production for children garment brand PIOPPA or men fashion brands BENSIMON and BROSS? Stay tuned and you will soon know all the details.
We would like to thank to all our customers and supporters for their cooperation and trust in 2016 lunar year. We will strive to provide even better quality for even cheaper prices in 2017!