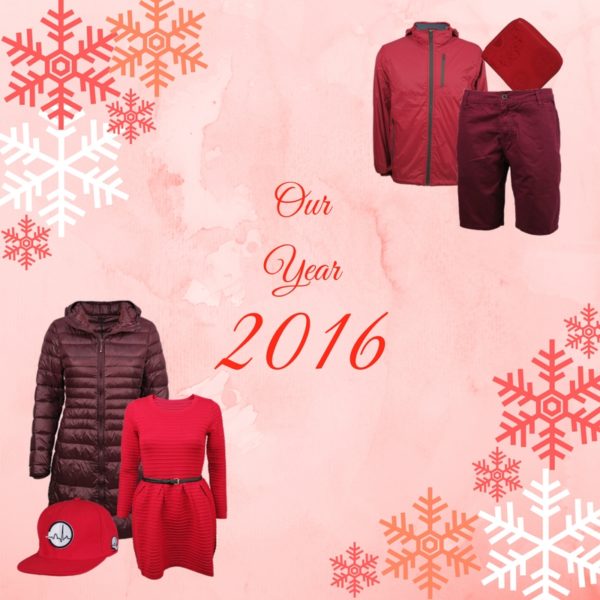 Hi everybody!
Our lifes changed significantly since we have been living and working in China. Christmas Eve changed into a normal working day and New Year Eve was postpone till January or February according to lunar calendar in order to be held together with Chinese New Year.
Even though we are quite busy during this time of the year because all orders need to be finished before Chinese New year, we still found some time to reflect our thoughts about our year 2016.
What have we done in 2016: 
1) We replied hundreds of inquiries we received through our Contact Form
2) We filled our BLOG with news about our manufacturing activities
3) We added plenty of new products to our Catalogue 
4) We improved our webpage the way it's easier to explore and contains more useful information
5) We added English translation!
6) We found new customers!
7) We had quite a few of interesting orders from important apparel brands (soon we will prepare detail description of all our 2016 projects)
What we have planned for 2017 :
1) We would like to get to know more customers from US and Canada
2) We would like to be more than your garment supplier. We would like to become your reliable partner that can regularly supply you with products of Chinese origin.
3) We would like to keep on improving our webpage. We know that you regularly visit our page and that you like it, that's motivates us a lot!
4) We would like to keep on improving our services and give you even better assistance during your manufacturing in China.
We would like to sincerely thank everybody for your support in 2016! It was a great year for CTS!
Merry Christmas and Happy New Year